Red Table Catering's Best NYC Holiday Gifts for 2021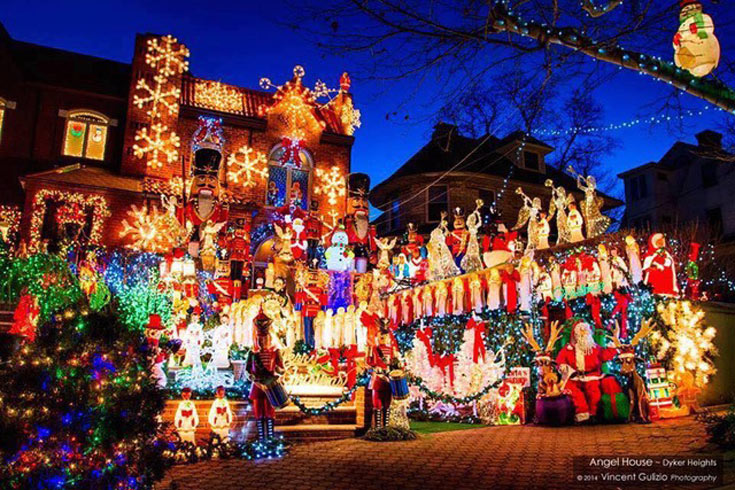 With 2020 being pretty much a washout, we're thrilled that the holidays are here (and that there are plenty of signs of life). So we're reprising one of our favorite Red Table traditions: Our best-of local holiday gifts roundup! You'll recognize a few favorites alongside some new entrants. As always, we urge you to support your neighborhood artisans by shopping locally, and we look forward to seeing you in the New Year!
882 Lorimer St
Brooklyn, NY 11222
Even in Brooklyn's ever-changing landscape, we love that there's still room for tiny, go-against-the-flow enterprises like High Valley. Specializing in rare and antiquarian books on fashion, architecture and more, it's a treasure trove for bookhounds (and the people who love them). Please note the shop is open by appointment only, so reach out first!
502 Lorimer St
Brooklyn, NY 11211
We've highlighted this homey little grocery before, but like a present that unwraps itself for you, it packs a lot into a tiny storefront. Along with the top-notch groceries and fancy snacks, it's of course the cheese that's the draw. If you're looking to stock up for a holiday party this year, you could do far worse than the delightful "Cheese Towers," sourced from local dairies and some of Europe's finest purveyors.
Union Square Park
14th St.
NY, NY 10011
Back in action for 2021, the Holiday Market is a beloved Manhattan tradition. You'll find dozens of vendors—check out these stunning prints of '70s – '80s NYC subway scenes—as well as warming areas (and of course, plenty of delicious snacks).
205 Leonard St.
Brooklyn, NY 11206
Nick's still our neighbor, and we're still in love with his perfect croissants (and pies, and rustic breads)! You can follow the bakery on Instagram, or head down to the shop and stock up on his world-class breads and sweets.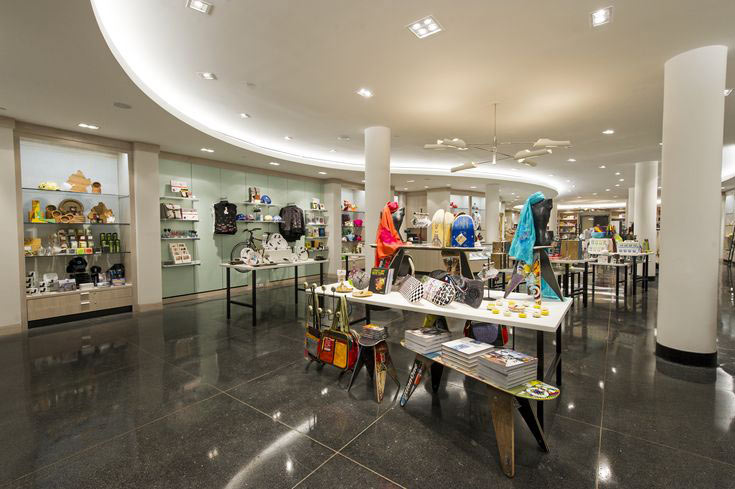 200 Eastern Pkwy
Brooklyn, NY 11228
Some museum shops get (and possibly deserve) a bad rap, but we love Brooklyn's happy exception to the rule. With a focus on local artists and handiworks, archival prints, and the hippest kids' items, this is one gift shop you'll be glad you visited.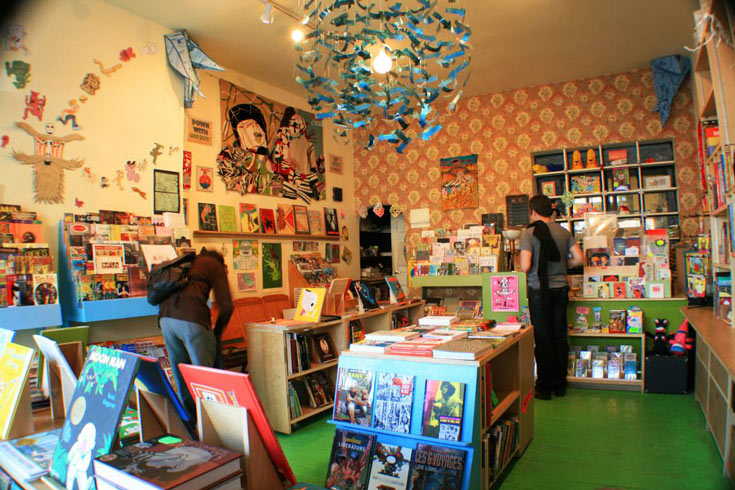 540 Metropolitan Ave
Brooklyn, NY 11211
Another Red Table favorite, Desert Island is a paradise for book fiends of a particular bent. From the shop's own imprint, Smoke Signal ,to one-off limited-edition prints, art projects, and other offbeat ephemera, this store is a bona fide Brooklyn treasure!