How Do I Arrange Liquor Service at My Catered Party or Special Event?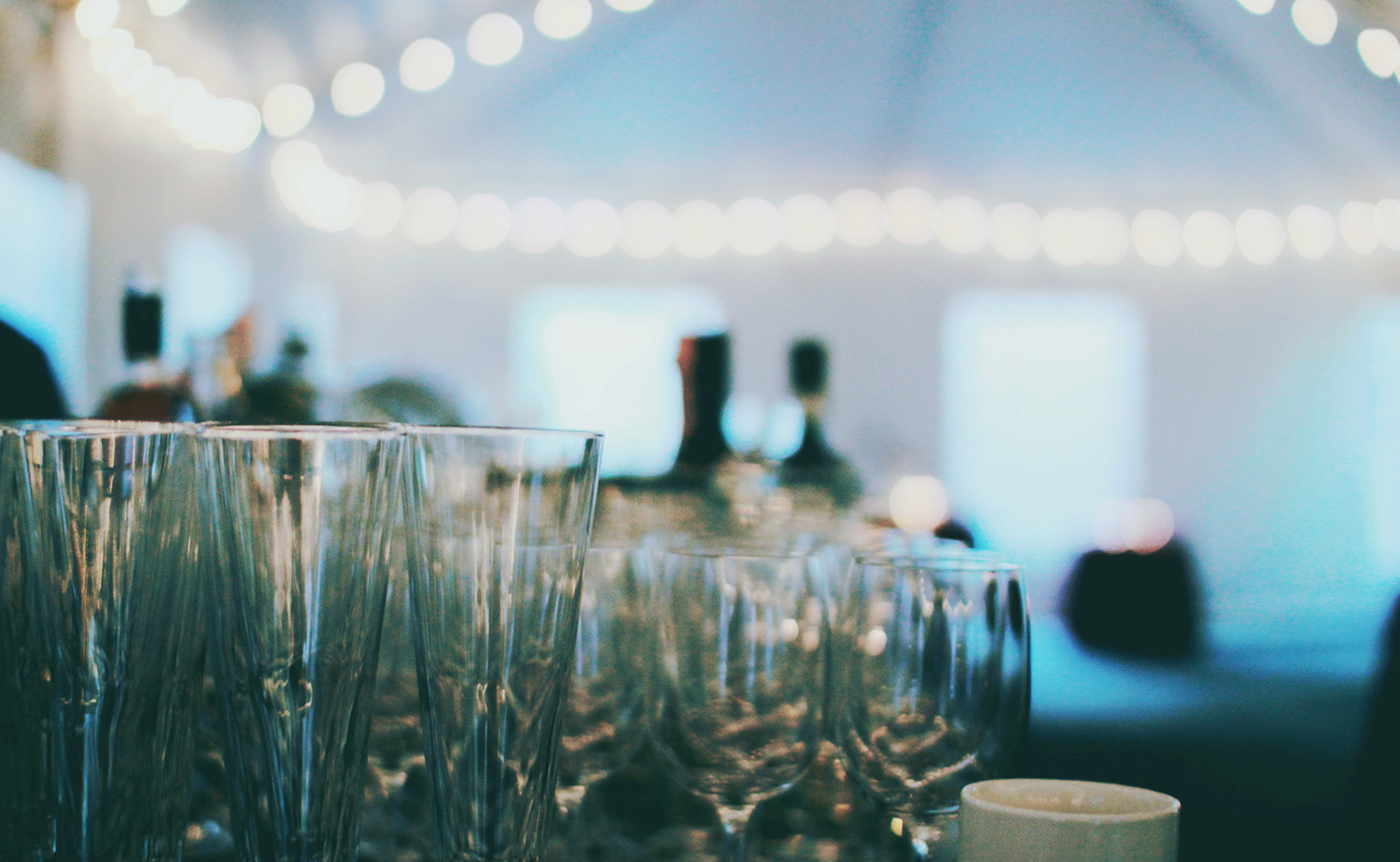 As we plunge into the holiday party and special event season in New York, clients come to us with all sorts of questions. And given that end-of-year celebrations often involve some sort of alcohol service, one of the most pressing is: How do I legally serve alcohol at my catered New York party or holiday celebration?
Many of us find dealing with alcohol service intimidating, largely because it requires interfacing with the New York State Liquor Authority (NYSLA). And as we all learned in grade school, when you deal with authority figures, there's the possibility you're going to get punished for something.
I understand this fear. But believe me: While serving liquor at a party does demand attention to the legal details, it's not rocket science. And most importantly: Unless you're trying to break the law, you're not going to get punished.
So let's dive into the thrilling (not thrilling) world of liquor service permitting. By the time we're done, you're going to feel like an expert.
New York State Liquor Service Requirements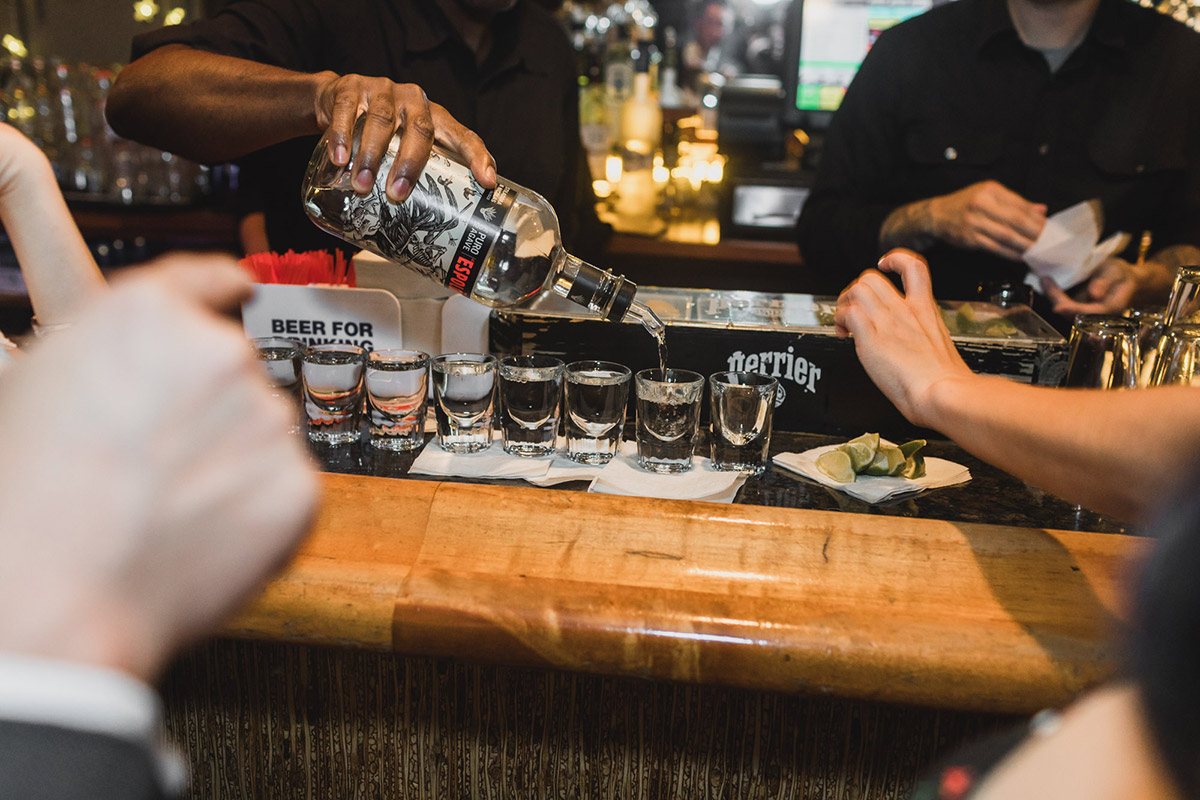 Let's start with a little bit of terminology so you understand the parameters. Most—if not all—of us have interfaced with an establishment possessing a "Liquor License," such as a restaurant or bar.
However, when you're planning a special event—whether it be a general holiday, Christmas or hanukkah celebration or party, or any other kind of special event—and you want to serve alcohol, you'll be requesting a "Temporary Permit." This is a legal document that allows you to serve alcohol at a commercial property that does not possess its own liquor license.
As a "civilian," you have two options open to you if you want to serve alcohol. You can apply for a "Temporary Beer, Wine, & Cider Permit," which allows you to serve these beverages at your event. The permit is good for 24 hours, and the fee (as of November 2018) is $36 per bar at the event.
However, the NYSLA only issues a maximum of four Beer, Wine & Cider Permits per address per year. And it also places strict restrictions as to where the beer and wine can be purchased from.
The second—and from our perspective, far easier—option is to work through a caterer such as ourselves. Here's how it works.
Make it Easy: Caterers Can Arrange New York Liquor Permits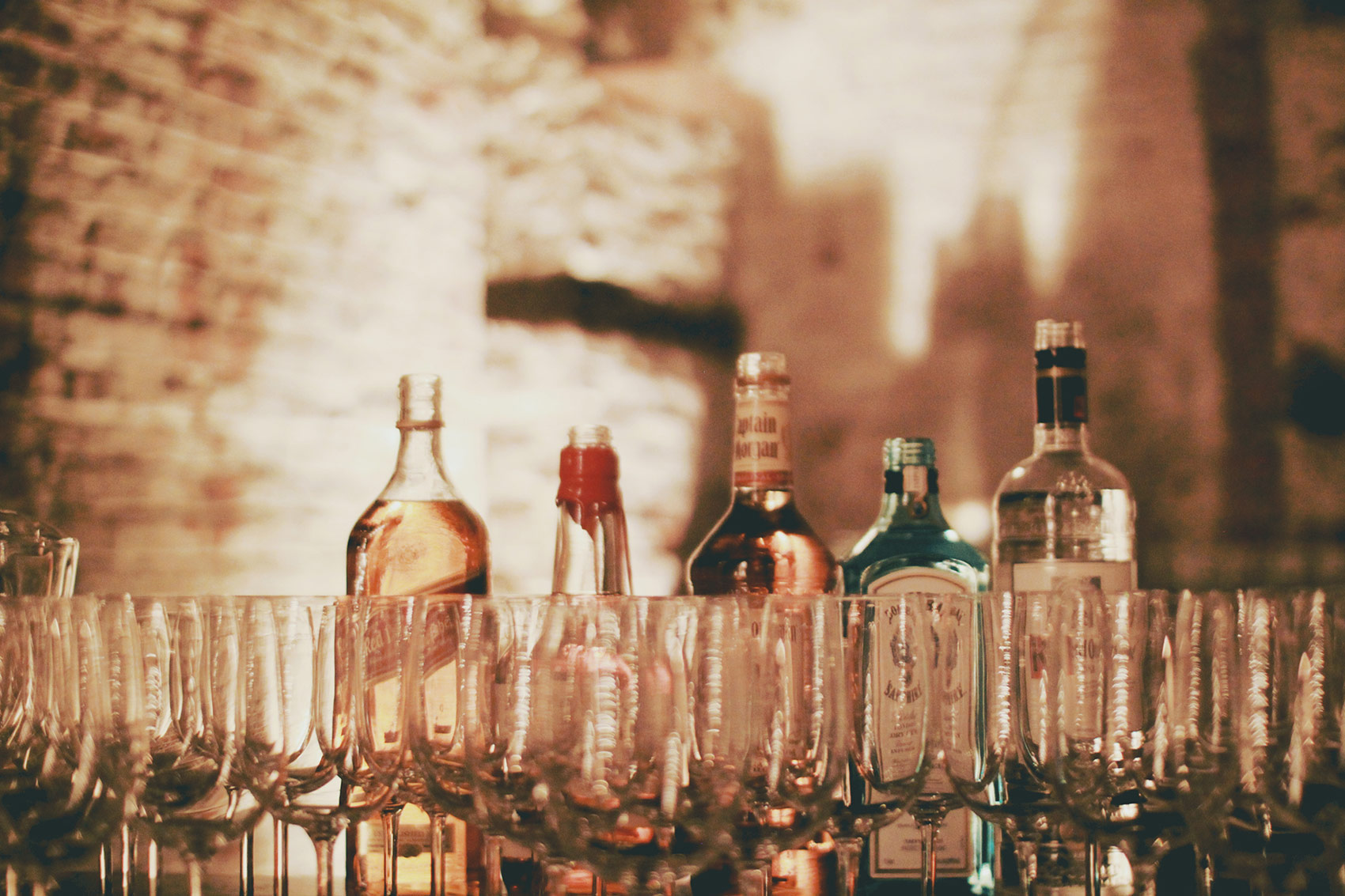 When caterers acquire a liquor license, they're permitted—and in fact required—to handle the permitting process for all of their events that take place on commercial properties. This places the responsibility on them to handle such details as:
-Filing applications with the NYSLA at least 15 days prior to the event date.
-Getting written acknowledgement from the event space landlord or property manager that alcohol will be coming on to their property.
-Filing detailed floor diagrams with the NYSLA listing entrances and exits, restrooms and bar locations.
-Informing the local NYPD Precinct that the event space will have alcohol on the property during the specified date and time.
-Filing a copy of the full menu for the event, and averring that they as the caterer are providing the food so as to meet the minimum requirements under §64‐a of the Alcoholic Beverage Control Law. (Trust me: You don't want to read all, or any of §64‐a of the Alcoholic Beverage Control Law.)
-Acknowledging that our employees or subcontractors will serve as bartenders; this includes adhering to all applicable laws: No serving minors, no serving intoxicated persons, etc.
-Acknowledging that we as caterers are providing all alcohol to be served. If you've received alcohol as a charitable donation from a distributor or manufacturer and wish to sell it there's—you guessed it—another permit required. We can help with that too.
We're Here to Help: Taking Responsibility for Liability at Special Events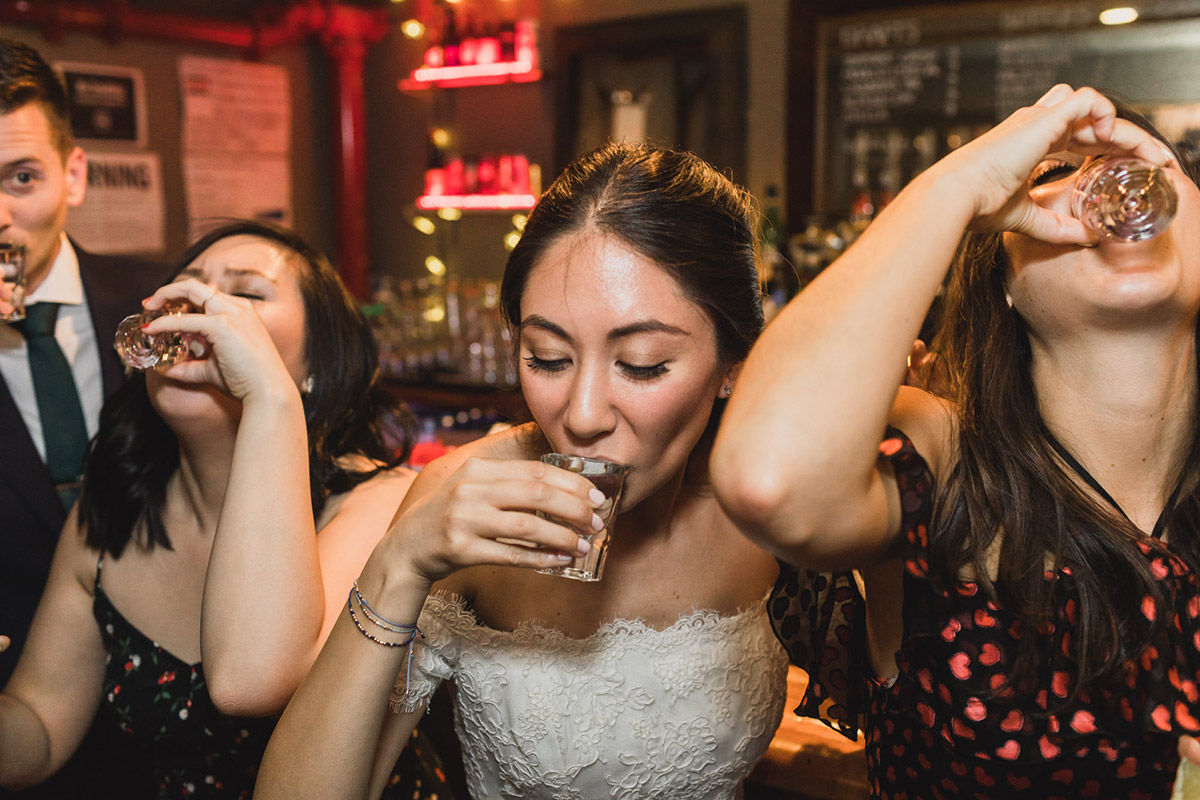 Of course, these services don't come for free. Though some caterers run it differently, we fold the cost of permits and licenses into the overall beverage fee for any given contract.
That said, over and above attending to the many details required to obtain a temporary alcohol permit for your event, there's a single overarching reason we advise clients to work through us and our license: Liability.
Because we—not you—are the license holders, the responsibility for providing a safe and legal event and for being held responsible for any legal liabilities falls on us.
Because we do everything we can to make your event smooth, hassle-free and fun, we feel it's worth it to transfer this responsibility onto us rather than having it be a worry in the back of your mind on your big day.
We've dealt with hundreds of events per year since 2005, and we consider ourselves to be fairly well versed. If you have any questions whatsoever about alcohol service or the permitting process, we're here to help. You know how to reach us.