Holiday Artisanal Foods and Christmas Treats from Brooklyn
If you squint your eyes hard enough on a blustery evening, eyes, watering just a bit from the cold and the wind, the traffic lights and taillights of Williamsburg blur into the gaslights and oil lanterns that lit these streets some 130 years ago. Everything softens a bit and it's easy to imagine horse-drawn carriages and sleds bearing holiday delicacies and stocking stuffers from the neighborhood's many artisanal food purveyors to rowhouses up and down Grand Street.
Okay, maybe I've watched Miracle on 43th Street one dozen too many times (or is it A Tree Grows in Brooklyn?). But Christmas in NYC is truly a special time and place, and because we're foodies at heart, we love touring the neighborhood for some favorite local Brooklyn foods to give our friends and loved ones. (Sometimes we do taste them first, just to be sure.)
Here are a few of our top picks for artisanal foods in Williamsburg and the surrounding area. They're made, packaged and sold by truly lovely people we're honored to call our neighbors and friends.
But stock up quick, because many of these holiday treats will go quickly….
Top Brooklyn Artisanal Food Producers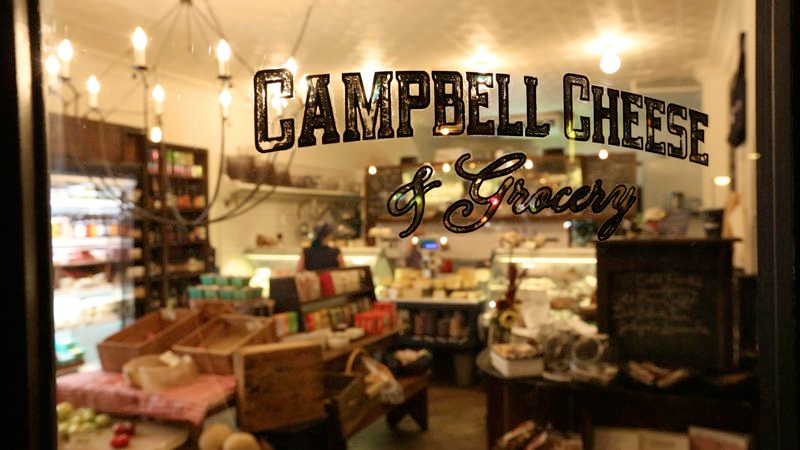 502 Lorimer St.
Brooklyn, NY 11211
This homey little grocery packs a lot into a little storefront: Top-notch groceries and fancy snacks, but most of all the cheese: A large and ever-rotating cast from little dairies in the NE to classic European offerings and some truly fun "Cheese Towers" for parties and special events. The homey and welcoming vibe only sweetens the deal…..
397 Graham Ave.
Brooklyn, NY 11211
Another fantastic little shop that started with a laser focus—butchering local meat from small, family-run farms in NY State—and expanding into packaged goods like dynamite sausages and even a little restaurant based inside Threes Brewing. Sweet cream butter and rendered leaf lard as stocking stuffers? You bet your booty.
215 Knickerbocker Ave.
Brooklyn, NY 11237
Another fabulous meat / treats / little-bit-of-everything market. Fancy artisanal treats and sustainably raised meats mingle behind the little counter, and if you're cooking a holiday feast yourself, you'll find dynamite proteins of nearly every description. Of course, if you'd prefer to sit back and let someone else do the cooking, you know how to reach us….
942 Grand St.
Brooklyn, NY 11211
It's a bit dangerous having Brooklyn's only craft brewery and distillery just down the street from us. From incredibly flavorful beers of all description to barrel-strength whiskeys, what Interboro dreams up using grain, yeast and water is truly inspiring. Visit the little tasting room and take away cans, growlers and bottles as gifts.
205 Leonard St.
Brooklyn, NY 11206
Another dangerous neighbor to have! Inspired by a trip to Iceland, Nicholas Heavican began a journey deep into the heart of the loaf, so to speak. Look for an inspired list of toasty bread items, seemingly more than the tiny storefront could possibly produce. And follow them on Instagram only if you can resist the temptation to drop everything and hop on the L or G trains for a closer look….
636 Grand St.
Brooklyn, NY 11211
A visit to this narrow and impossibly fragrant coffee merchant is truly a step back in time. With dozens of varieties of imported coffee beans and loose teas to choose from, it's a safe bet you'll find something for the beloved caffeine addict in your life. Porto Rico is a classy, old-school kind of joint, and we hope it never changes.