Red Table Catering's Bar Packages
Spring is in full swing now, and that means the NYC wedding and special events season is in high gear. We've been spending an awful lot of time at some truly spectacular spaces lately, plating up an armada of Peruvian-style ceviche peruano, shouting "Mazel tov!" at a delightful afternoon wedding at the Foundry, and even competing for table space with a brand-new Cadillac.
As we've written before, one detail of party planning that that seems to flummox clients more than any other is how to coordinate legal bar service. It's true the New York State Liquor Authority doesn't always make it easy. But there's an easier way to arrange alcohol service: Unlike most caterers, we're able to manage the bar side of the equation smoothly, legally, and cost-effectively.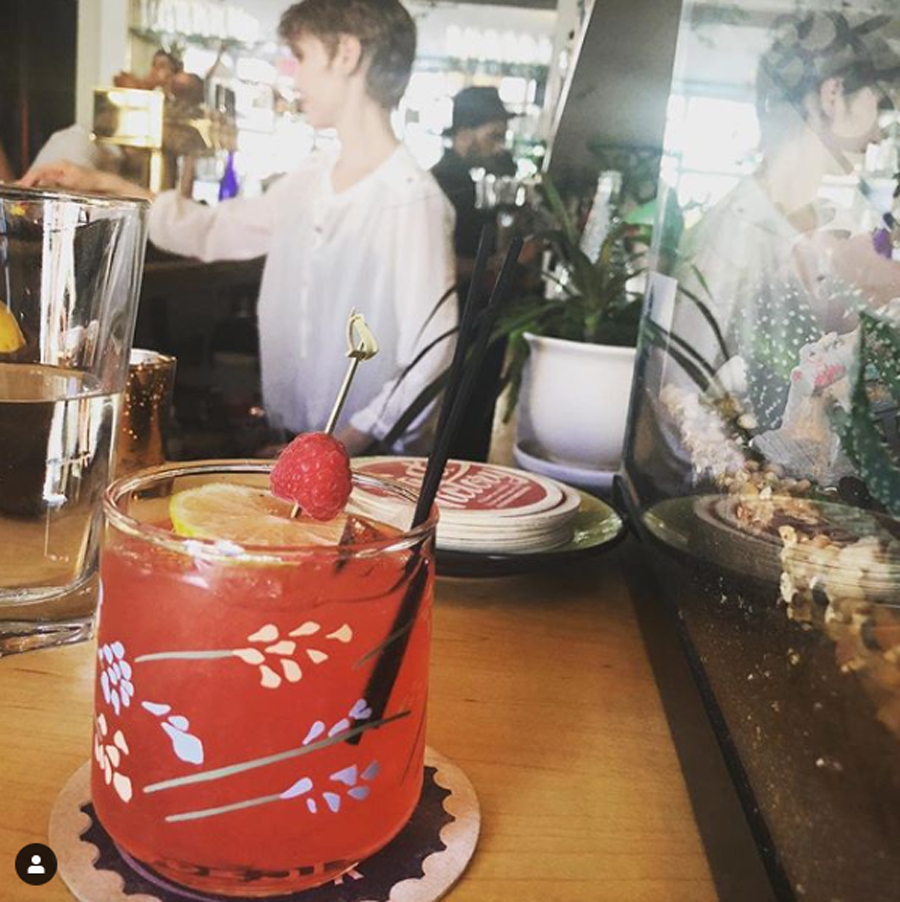 >
You can download our Bar Packages brochure via our clickable .pdf below.
Some of our current favorite cocktails include:
The "Reef Knot" gin and tonic, made with green sencha tea and coriander syrup and Salers, an ancient French aperitif of white wine and gentian root. It's an unusual and attention-getting addition all right, but once it's gotten your attention, it may never let it go.
The "Mainsheet Mule" is a very Brooklyn-based play on the classic Moscow Mule (and a nod to the borough's strong Russian and Ukrainian populations). Our version juices the original with bison grass infused vodka. If most vodkas are intentionally neutral, the Polish-style bison grass version suggests a highly distinctive, almost coconut or almond note. We finish it with Velvet Falernum, an equally unusual concoction hailing from Barbados. Think of rum highly infused with lime zest, cloves, ginger and almond and you'll get the idea.
And finally, "Smokey the Margarita" recently made waves at the Brooklyn Margarita Rumble. Tequila (or optional mezcal) gets an upgrade thanks to housemade grapefruit cordial, bitters, and the essential garnish: A smoked sea salt rim.
The list goes on and on. In addition to cocktails both cutting-edge and classic, we always have a line on fresh and seasonal, locally-brewed beers (Brooklyn currently has over three dozen breweries in operation).
Plus: Springtime is cold wine season! We typically bring a selection of pinot grigio and sauvignon blanc, but it's always a delight to work with wine-savvy clients to make sure their favorite bottles are on hand and available for sampling.
So if you're considering booking a wedding, gala, special event, family reunion or any other type of catered event in Brooklyn, Manhattan, or the New York City area, do keep our very special alcohol service options in mind. We're certain it will make your job easier, cut costs by reducing the number of vendors, and—most importantly—help make your party one to savor. You know how to reach us.