New York Wedding Tastings
As caterers here in New York City, one of the things that keeps us busiest is hosting wedding tastings. But for many clients, tastings are actually one of the least understood facets of the wedding-planning process. So we wanted to give you a little taste of the tasting experience.
Earlier this month, we prepared a tasting for Dan and Jess, a lovely couple from right here in Brooklyn. The meal was prepared by our very own chef Jay Refiel. When he's not serving as our pastry chef and kitchen historian, he's turning out mind-boggling tastes from the past in his role as executive chef at Edible History.
Wedding Catering in Brooklyn
Wedding catering is kind of a unique undertaking. There are elements of restaurant dining —creating unique, one-of-a-kind plates, and then ensuring that every guest receives the same consistent and precise dish—and also banquet service, in which large numbers of people have to be served quickly and efficiently, and the first plate served has to taste (and look) exactly as perfect as the first one did.
We typically host tastings at our Williamsburg location. This is often our first or second in-person meeting with our clients, and it's where the bones of the wedding reception or gala dinner are set out and agreed upon. We get a sense of the clients' style and personalities, and that makes it easier for us to suggest specific vendors to complement their vision, as well as provide accurate quotes for rentals items.
Wedding Tasting Meal: The Proof in the Pudding
Just as importantly, tastings are an opportunity for clients to get to know us as well, to ask us as many questions as they like, and—not least—to sample a ton of tasty food. We take careful notes regarding their likes and dislikes, and adjust the final menu accordingly.
One of our greatest challenges in proposing tastings is when we are doing a menu based on the season of the event, not the tasting. So for instance, in Winter the tomatoes won't be nearly as good as they will in Summer, and off-season items like asparagus may be harder to source as they're being flown in from the Southern Hemisphere.
Here's one little tip from the trenches: In our experience, many clients are unclear on the financial arrangements for tastings. That's why we make our policy consistent and clear: We ask for a $100 flat fee prior to scheduling the tasting; afterwards, if the couple wants us to hold the date, we ask for a deposit of 50% of the projected total.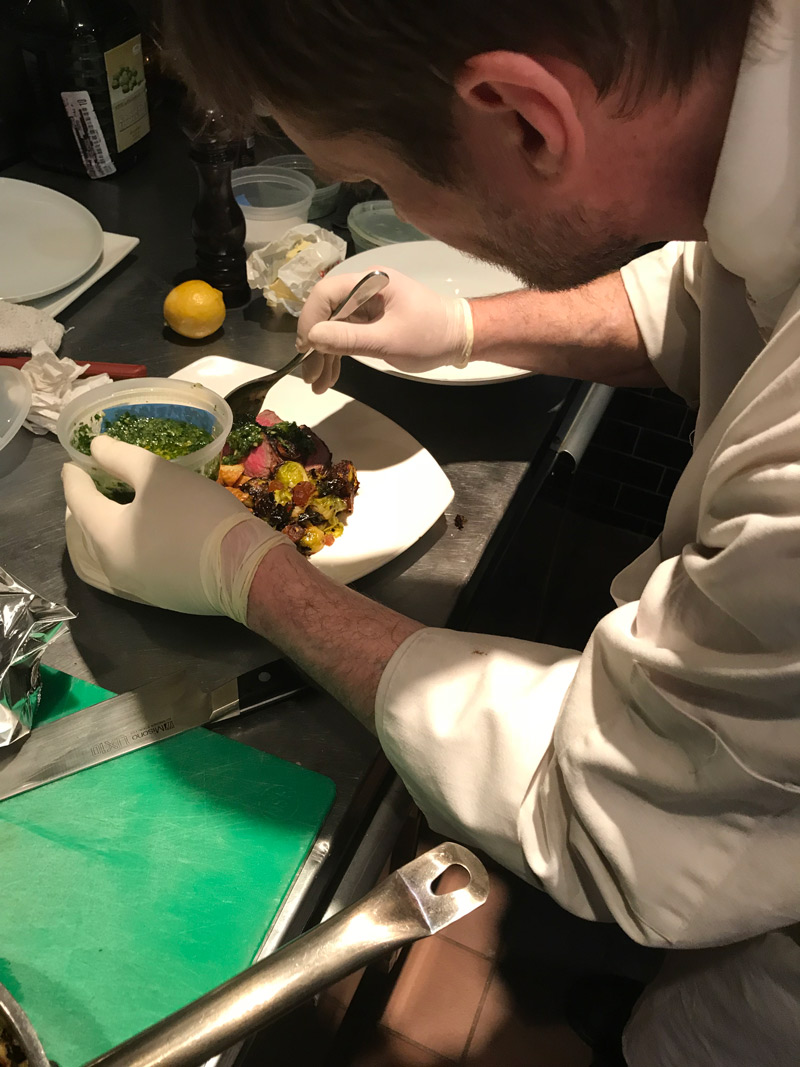 All in the Details: NYC Wedding Venues
Now it's time to arrange visits to rental outlets—where we'll find everything from plates and glasses to garbage cans—and tour potential venues. This is a hugely exciting phase of the process, both for the clients and for us! It's where all the excitement and anticipation of the upcoming wedding really start to sink in, and you realize: It's really happening!
On that note, stay tuned for future blog posts as we'll share behind-the-scenes tours of some of our favorite wedding venues in Brooklyn and beyond….
Now I may be biased, but I should mention that a tasting at Red Table may just be one of the greatest meals you'll ever have. A dozen-odd dishes you requested, in a private dining setting, with your future spouse? Doesn't get much better than that, does it?
There's a reason we're consistently rated among the very best wedding catering in Brooklyn. If you have any questions whatsoever about tastings or the typical wedding meal-planning timeline, don't hesitate to reach out.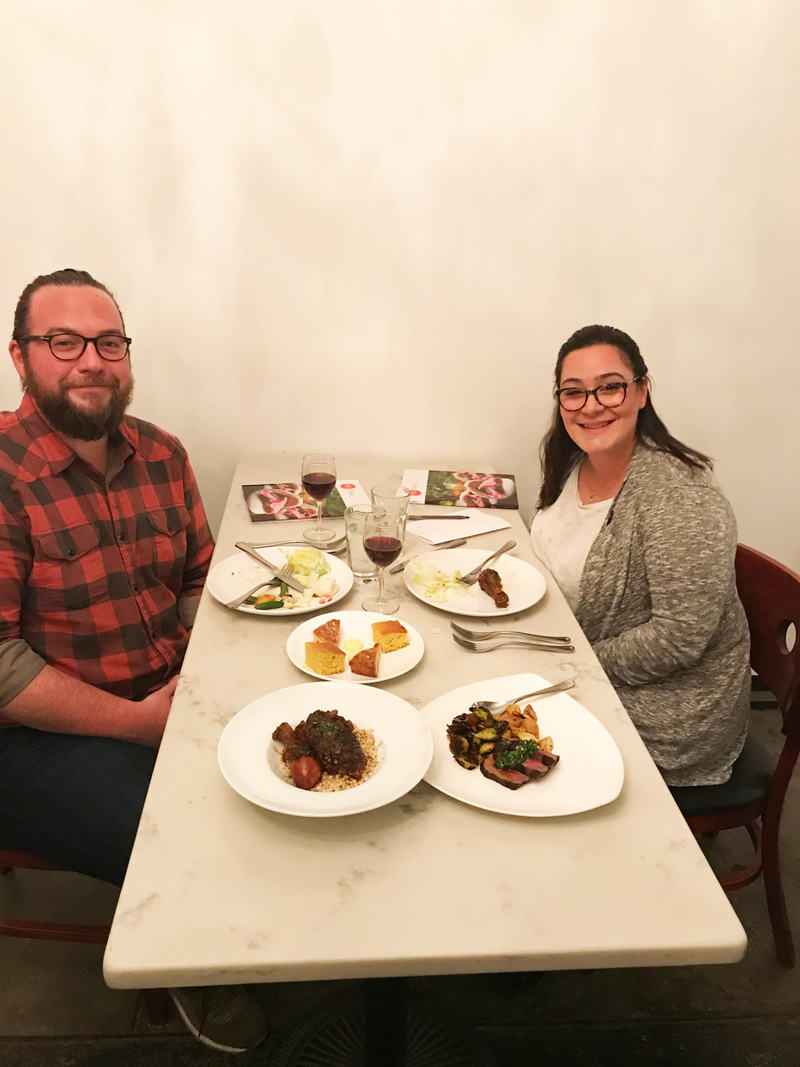 Dan and Jess's Tasting Menu
Passed Apps:
Mango, crab, chili and basil on a spoon
Duck breast and pistachio skewers
Fried chicken biscuit
Pork bao
Truffled mac & cheese tartlets
Salad:
Wedge salad with blue cheese, cherry tomato and bacon lardons (Yesss!!!! Anytime I see lardons on the menu I get excited!)
Pasta:
Housemade gnocchi with sugar snap peas, green beans, meyer lemon and pecorino
Entrees:
NY strip with gremolata (pictured here with Brussels sprouts and fingerling potatoes)
Chicken tagine with Moroccan spices and lemon pan sauce
Sides:
Herb-roasted fingerling potatoes
Roasted baby Brussels sprouts, spicy caramelized apples, thick-cut bacon
Breads:
Skillet cornbread with butter and sea salt
Focaccia, extra-virgin olive oil
Dessert:
Flourless chocolate cake with salted caramel
Vanilla cheesecake with candied plums