How to Hire a Party Rental Company in NYC
Party, Wedding and Event Planning in New York City
If you're reading this, you're already on the right track towards finding the ideal caterer for your special event. But regardless of whom you hire, even if you're planning a simple event, you're going to need all the "stuff" that goes with the food: Tables, chairs, decorative elements and so on.
This can be a confusing part of the process, but it needn't be. As busy NYC caterers, we help many clients navigate the world of party rentals on a daily basis, and we're here to make the process easier, not more complicated.
So continuing our series of informational blogs—revisit our "Wedding Tastings," "Wedding Cakes," and "NYC Special Event Venues" articles for reference—let's launch into the world of New York City party rentals.
What Event Rentals Include
Though caterers provide all the food for your event, and typically much more (Red Table is happy to arrange serving and waitstaff, and we also have full NYSLA licensing to serve any and all alcoholic beverages), one thing we don't provide are the things your guests will actually eat with: Plates, flatware and serving dishes, as well as the tables, chairs, and kitchen equipment.
That can add up to a lot. In addition to the expected—tables, chairs, dishes and flatware—there are all the "unseen" items you might not have anticipated, such as:
Garbage and recycling receptacles
Red carpets and velvet ropes
Serving dishes and utensils
Specialized equipment for off-the-grid events: Power generators, climate control, portable stoves and more
So before you consider hiring a party or wedding rental company, sit down with an expert to fully understand the parameters of your event. Are there aspects of the job you may not have been aware of?
That expert could be a dedicated party planner—never a bad idea when the scale of your event starts to feel overwhelming—or it could even be us. While as special event caterers we don't possess party equipment, we're well-seasoned—sorry, catering joke—and we're happy to help guide you through the process.
Contracting with a Wedding Rental Company in New York City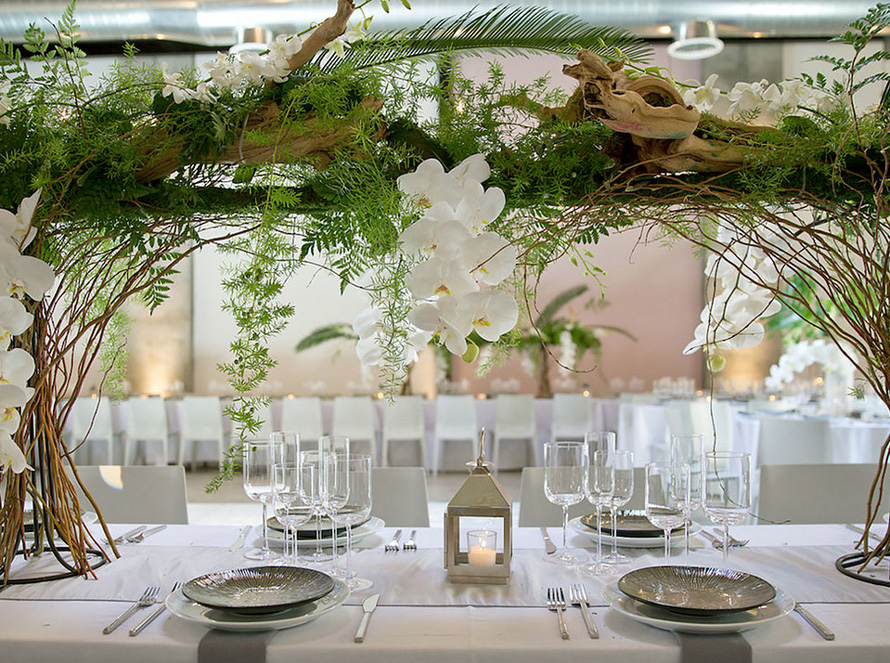 While there are any number of rental organizations you can contract with, you may not be aware that many of the better rental outfits insist on working either party planners or through caterers such as ourselves.
That works both ways. It means the client can be assured of a smooth, trouble-free interaction, with access to clean, well-maintained and modern equipment. Rather than having to inspect the gear to assess its safety, the only real reason to see it in person is to formalize the style and palette for your event.
And for their part, the rental company knows that their gear—some of which is quite expensive—will be used properly and safely, and handled by a company they trust (in this case, that's us!).
Needless to say, we work with many Brooklyn and New York City event rental companies. Some of our go-to's include:
ZNC Solutions:The handmade farmhouse tables are a must!
Party Rental LTD.:Specialty items like hammered copper mugs add an artisanal touch
Broadway Party Rental:A massive selection characterizes this NYC event rental mainstay
If you do decide to take the independent route, tread carefully. How are your interactions with representatives from the rental company? Do you get a sense of competence and professionalism? And needless to say, reading customer review from sites like google.com, weddingwire.com or yelp.com can be extremely helpful in assessing a vendor's track record.
If you're ready to get an estimate, be sure that it's a "hard quote," meaning there are no hidden costs or surcharges that could pop up later. These could include services you assumed were included, like delivery and late-night pickup. Some party rental suppliers also charge for chair cushions—over and above the actual chair rental—as well as setup and breakdown fees.
Some people obsess over the fees assessed for missing or broken items. Our advice? Don't sweat it. It's a party. Things will happen, but true disasters—an entire tray of Champagne flutes crashing to the floor, for instance—are very rare.
Why Party Rentals in NYC?
Some folks want to know why they should rent at all. Couldn't they just buy the items—typically at Ikea—and then keep or sell them?
That's not as crazy as it sounds; for not a whole lot more than the price of a rental, you can buy flatware, plates, glasses and more.
But in New York City—where most residents don't have the luxury of storage spaces or even walk-in closets—it's a no-brainer. Our advice? Do your research, hire an event planner the minute you're beginning to feel overwhelmed, and then contract with a qualified event rental company to provide you with everything you need.
Especially if it's your own wedding or party, the point is to enjoy the day, not spend it worrying that you've failed to prepare.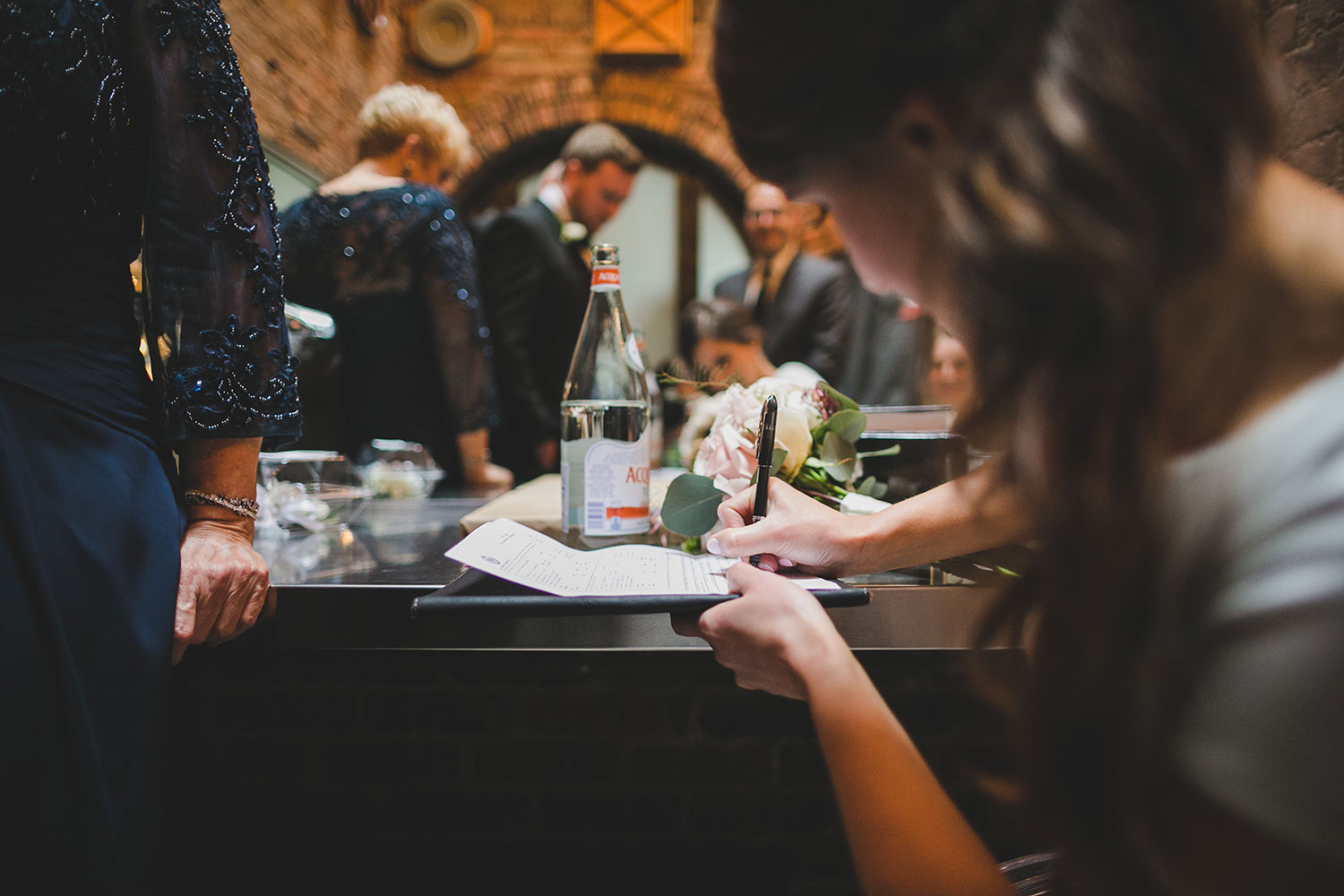 We hope it's clear by now: We're always happy to help. We have years of experience connecting clients with rental companies, and we love being a source of information, expertise and perspective. You know how to reach us.